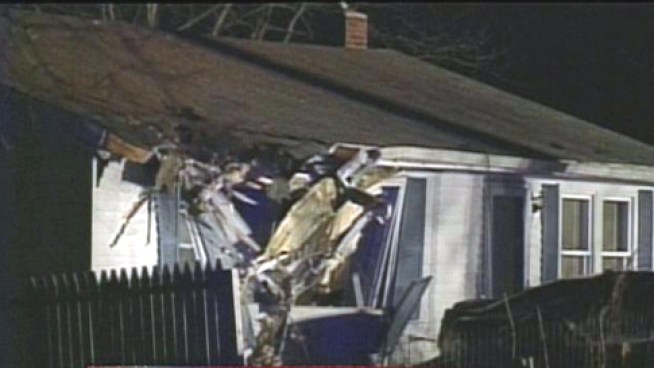 Police say a Brooklyn woman was arrested on a DWI charge after her vehicle crashed into a Long Island house.
Suffolk County police say the car stopped in the backyard after hitting the house on Browns Road in Huntington early Monday. Police say the driver failed to turn at the Southdown Road T-section.
A 90-year-old woman and her caretaker were in the house, but were not hurt.
Suffolk County police say Sophia Anderson will be arraigned Tuesday.
via Woman Arrested for DWI After Car Crashes into House | NBC New York.